Wole Soyinka, Nigerian Nobel Laureate, described the map of present day Africa as the work of a demented [colonial] tailor:
One hundred years ago, at the Berlin Conference [1884-1885], the colonial powers met to divvy up their interests into states, lumping various tribes together in some places, or slicing them apart in others like some demented tailor who paid no attention to the fabric, colour or pattern of the quilt he was patching together. (1994: 20)
Soyinka's evocation is intended to illustrate the haphazard assembly by the colonial powers of the national boundaries which continue to make up many of the nations of the African continent today. Also referred to as the Congo Conference or the West Africa Conference, the Berlin Conference marked an era of rapid colonial occupation in Africa often known as the Scramble for Africa.
The continent of Africa and the complex history of colonisation may be as good a place as any to begin untangling the history of wax resist textiles. Also referred to as batik, Dutch Wax Resist or Wax Hollandaise, the technique is an innovation claimed by many sources. The patterns of wax resist textiles are created using wax as a barrier to protect selected areas of the textile from dye, requiring the designer to think in reverse. Rather than working with the addition of colour, as in many textile printing processes, pattern emerges through the process of protecting specified areas of the cloth. The fact that many cultures today lay claim to this way of working is likely the result of the initial idea emerging simultaneously but in geographic isolation.
The archipelago of present day Indonesia is particularly associated with the tradition. Men and women working in government positions in Indonesia today wear batik as a uniform, and in recognition of the UNESCO Intangible Cultural Heritage of Humanity designation bestowed on batik in 2009 (http://www.unesco.org), Indonesians are now all encouraged to wear batik on Fridays. During Dutch colonization of the region, batik production was taken up in the Netherlands, as well as other textile manufacturing centres such as Manchester, England, intended for trade with the islands. (Kent 2008: 12) But Dutch trade with the island of Java was not a spectacular success. In fact, it wasn't much of a success at all.
Several explanations are in circulation for this business failure. The more poetic explanation is that the highly attuned aesthetic tastes of the diverse populations of the islands were affronted by the flaws introduced through the mechanised production developed by the Dutch. (Picton 2001) Batik tulis, the epitome of the craft, requires wax to be drawn by hand onto the cloth, offering a high degree of control. Mass production by the Dutch introduced web-like veins on the cloth caused when the wax cracks and creates small lines of dye seepage. A less romantic, but perhaps more realistic explanation for the rejection of the Dutch wax resist cloth is a levy of taxation imposed by the Dutch government to protect the existing value of batik in the islands. (Hobbs 2008 and Vergès 2014) Essentially, Dutch interests were in competition with themselves. On the one hand, the Dutch were searching for new business opportunities, while on the other attempting to protect the value of existing commodities in their colonies.
The solution was a different market. Before the creation of the Suez Canal (1859-1869), Dutch ships stopped along the coast of West Africa before continuing on their long journeys around the Cape of Good Hope and then east. The Dutch textiles manufactured by companies such as Vlisco eventually found a welcome reception along the west coast of Africa, traded we can presume during these stops. But a second, less well known, history could also help explain the warm reception batik enjoyed in the region. From the 1830s conscripted African solders worked in Java and some may have returned with gifts of batik for family members, establishing a familiarity and taste for the textile particularly in Ghana:
This is a fascinating and barely known chapter of the South-South exchanges triggered by European imperialism. Ineke van Kessel tells us that in the 1830s, the Dutch recruited "young men at the 'Gold Coast' for the Royal Army of the Dutch Indies. They made a deal with the king of the Ashanti in Kumasi to deliver recruits and bought slaves on slave markets themselves. Once enlisted by the army, prisoners of war and slaves could buy their freedom with an advance on their monthly pay. The African soldiers were shipped from the coastal town of Elmina to Batavia on the island of Java […] Among the 3,000 recruits who had been shipped to Batavia, a few hundred returned to Elmina, Ghana." (Ineke van Kessel cited in Vergès 2014: n. pag.)
The routes batik travelled to arrive in west Africa are, clearly, numerous and varied. But the final shift in the identity and associations we make with batik cloth is more recent.
When west and central African nations began to gain independence from colonial rule in the late 1950s and 1960s, wax resist cloth was adopted as a symbol of new national dress associated with independence. What was once a colonial import was adopted as post-independence national dress. Dutch companies such as Vlisco, who have been producing wax resist cloth since the late nineteenth century for the African market (Arts 2012) are now part of an atypical global trade: former colonial power (the Netherlands) now the producer (at their design and manufacturing facilities in Helmond near Eindhoven) of high end textiles made in Europe for sale on the African continent.
It is these connected histories and the multiple cultural references held by wax resist cloth that are central to its meaning in contemporary practices today. The British Nigerian artist Yinka Shonibare's sustained use of wax resist textiles perhaps best exemplifies this ongoing interest. The artist recounts his experience as a student which prompted his initial interest in the cloth:
The fabrics are signifiers, if you like, of 'Africaness' insofar as when people first view the fabric they think Africa. When I was at college in London my work was very political. I was making work about the emergence of perestroika [restructuring] in the then Soviet Union and I was also quite intrigued by the idea of the Cold War coming to an end. However my tutor, upon seeing this work, said to me: 'You are African aren't you; why don't you make authentic African art?' I was quite taken aback by this but it was through the process of thinking about authenticity that I started to wonder about what the signifiers of such as 'authentic' Africaness would look like. (2008: 39)
Wax resist cloth has made a consistent appearance in Shonibare's work. The textiles have been acquired, in one further step of diasporic travel, at places such as Brixton Market in south London. If you look closely in works such as Scramble for Africa (2003) the same veining seen by some to have reduced the cloth's value continues to make an appearance today.
In contrast, Godfried Donkor's video The Currency of Ntoma (Fabric) (2012) emphases the personal and familial. Donkor is a Ghanaian artist based in London and The Currency of Ntoma (Fabric) records his late mother's voice explaining the names and meanings of her extensive Dutch wax resist textile collection. The term "Holland prints", another name for Dutch wax-resist textiles, is heard, spliced with footage of the King of the Ashanti's Chief Dresser folding a massive dark cloth around himself. The Currency of Ntoma (Fabric) makes each fabric individual through the process of naming and explaining interpretations of meaning behind each cloth's pattern. The video's setting is informal, with the two young women clearly tired at times with the sheer volume they are tasked with holding before the camera lens for recording. When exhibited as an installation, the viewer is caught between two screens drawn back and forth between the textile, the speaker's voice, and the English translation in subtitles.
This movement back and forth between pattern and meaning and the complex histories of wax resist textiles are central to Norwegian artist Toril Johannessen's project Unlearning Optical Illusions. As an iterative reflection on textile manufacturing, Johannessen's starting point in 2013 was Unseeing a book she published in two sections by the Hordaland Art Centre's Dublett artist book series. The publication documents optical theories (Oppel-Kundt, Hering, Wundt, Hermann, Müller-Lyer, Zöllner and Poggendorf) which the artist studied and used as inspiration for the design of a collection of printed textiles that adopt the aesthetic of wax resist cloth. While Johannessen's cloth is not produced using the wax resist technique, its style closely refers to this tradition and its complex histories of movement and trade. In fact, it is increasingly common to find textiles labelled with the text "Guaranteed Real Wax" printed on the selvedge edge of the cloth – a gesture that elides the print technique with an aesthetic style. Johannessen adopts this tradition as well, reproducing the text on the selvedge of her cloth which, she suggests, "tells that 'wax print' has come to mean a certain style besides the technique." (2017)
In the preface to Unseeing Johannessen explains that "This book is about world views and the possibility of perceiving differently, visually and cognitively." (2014: 6)
Although contradictory, what most of the early theories for geometrical optical illusions held in common belief was that how you see an illusion is due to differences in interpretation, meaning that what you see is a result of what you can recognize and of your expectations; meaning that how you see is dependent on what you already know. (Johannessen 2014: 64)
The optical theories Johannessen unearths, much like Shonibare's experience as a student, often suggest an uncomfortable cultural bias. "Some of the experiments and theories on cultural variation in perception easily lent themselves to ideas about the superiority of Western man, as if variation in perception were evidence of differences between 'primitive' and 'modern' minds". (Johannessen 2016) But she also points out that empirical data from recent studies "hold that visual perception is indeed influenced by learning processes where environmental factors play a role", albeit not for the proselytising superiority that may have influenced the thinkers' original intentions.
Johannessen's project has evolved from the Unseeing publication (2014) to seven large-scale framed photographs of her digitally printed textile designs exhibited the same year in the Paradise Reclaimed exhibition at Festspillutstillingen in Harstad, Norway. The photographs capture the textile patterns subtly folded on top of themselves and displayed with viewing guidelines which request visitors to stand along dotted vinyl lines in the gallery while moving back and forth in front of the work with one eye closed, testing the blind spot in our eyes.
From the photograph, Johannessen then unwound the typical steps of textile manufacturing which often conclude with the photograph used for marketing purposes. Instead she steps back through the production process from photographs of digital prints, to commission a small production run of cloth printed in Ghana exhibited as Unlearning Optical Illusions (III). While a hasty reaction to this strategy may include accusations of neo-colonial power at play, it is worth remembering that since the Multifibre Agreement was replaced by the World Trade Organisation's Agreement on Textiles and Clothing (ATC) production quotas over a ten-year period concluding in 2005, have been phased out. (WTO: 2017) As a result, in many countries including Ghana where Johannessen produced this work, local textile manufacturing has been swamped by Chinese imports that have decimated local industry.
In the next step of the project, Johannessen has focused emphasis on the bolts of printed textiles manufactured in Ghana. Unspooling lengths hung from the ceiling of the Vigeland Museum as part of the exhibition Kunsten tilhører dem som ser den, Norsk Skulpturbiennale in 2015. At the Kabuso Centre east of Bergen, Norway the same cloth billowed from floor to ceiling. These dynamic installations encourage the eye to see cloth as something in motion, always moving. They also suggest how the cloth is worn on the body by numerous dress traditions that use uncut cloth such as sarongs. Wrapped lengths of cloth around the body mean that the textile can adapt to changes in body shape such as weight loss or gain and pregnancy without requiring any change to the cloth. Garments aren't discarded when they don't fit, because wrapping traditions lend themselves to constant change.
In a further iteration of the project, Johannessen has collaborated with the Oslo-based fashion designers HAiK, who are currently manufacturing a collection of garments in Ghana, made from Johannessen's print designs. Here the cloth is made into shaped fashion garments, combining Johannessen's printed textiles with other fabrics HAiK has sourced locally in Ghana. Reference to wax resist textiles is on the move yet again: ever restless textiles – travelling between cultural reference points as meaning and even function shift once more.
Jessica Hemmings, Professor of Crafts
University of Gothenburg, Sweden
Bibliography
Arts, J. (2012), Vlisco, Zwolle: BOOKS and ArtEZ Press.
Hobbs, R. (2008), 'Yinka Shonibare MBE: The Politics of Representation', in Kent,
R. Hobbs and A. Downey (eds), Yinka Shonibare MBE, London: Prestel, 24–37.
Johannessen, T. (2017) email correspondence with the artist April 20, 2017.
Johannessen, T. (2016) email correspondence with the artist December 14, 2016.
Johannessen, T. (2014) 'Unlearning Optical Illusions' in Unseeing, Hordaland Art Centre.
Kent, R. (2008), 'Time and Transformation in the Art of Yinka Shonibare MBE', in R. Kent,
R. Hobbs and A. Downey (eds), Yinka Shonibare MBE, London: Prestel, 12–23.
Picton, J. (2001), 'Undressing Ethnicity', African Arts, vol. 34 no. 4: 66–73.
Shonibare, Y. (2008) 'Yinka Shonibare in conversation with Anthony Downey' in Kent,
R. Hobbs and A. Downey (eds), Yinka Shonibare MBE Yinka Shonibare MBE, London: Prestel: 39.
Soyinka, W. (1994), "The Bloodsoaked Quilt of Africa" Guardian Newspaper. May 17,1994: 20.
http://www.unesco.org/culture/ich/en/RL/indonesian-batik-00170 [Accessed 10 April 2017].
Van Kessel, I. (2017) 'The Black Dutchmen: The Story of African Soldiers in The Netherlands East Indies', http://elwininternational.com/hitam.html cited by Vergès, F. (2014), 'The Invention of an African Fabric', SMBA Newsletter No 130 n. pag. [accessed April 9, 2017].
Vergès, F. (2014), 'The Invention of an African Fabric', SMBA Newsletter No
130 n. pag. http://www.smba.nl/static/en/newsletters/n-130-hollandaise/smba-newsletter-130.pdf [Accessed 9 April 2017].
WTO (2017), https://www.wto.org/english/thewto_e/whatis_e/tif_e/agrm5_e.htm [Accessed 9 April 2017].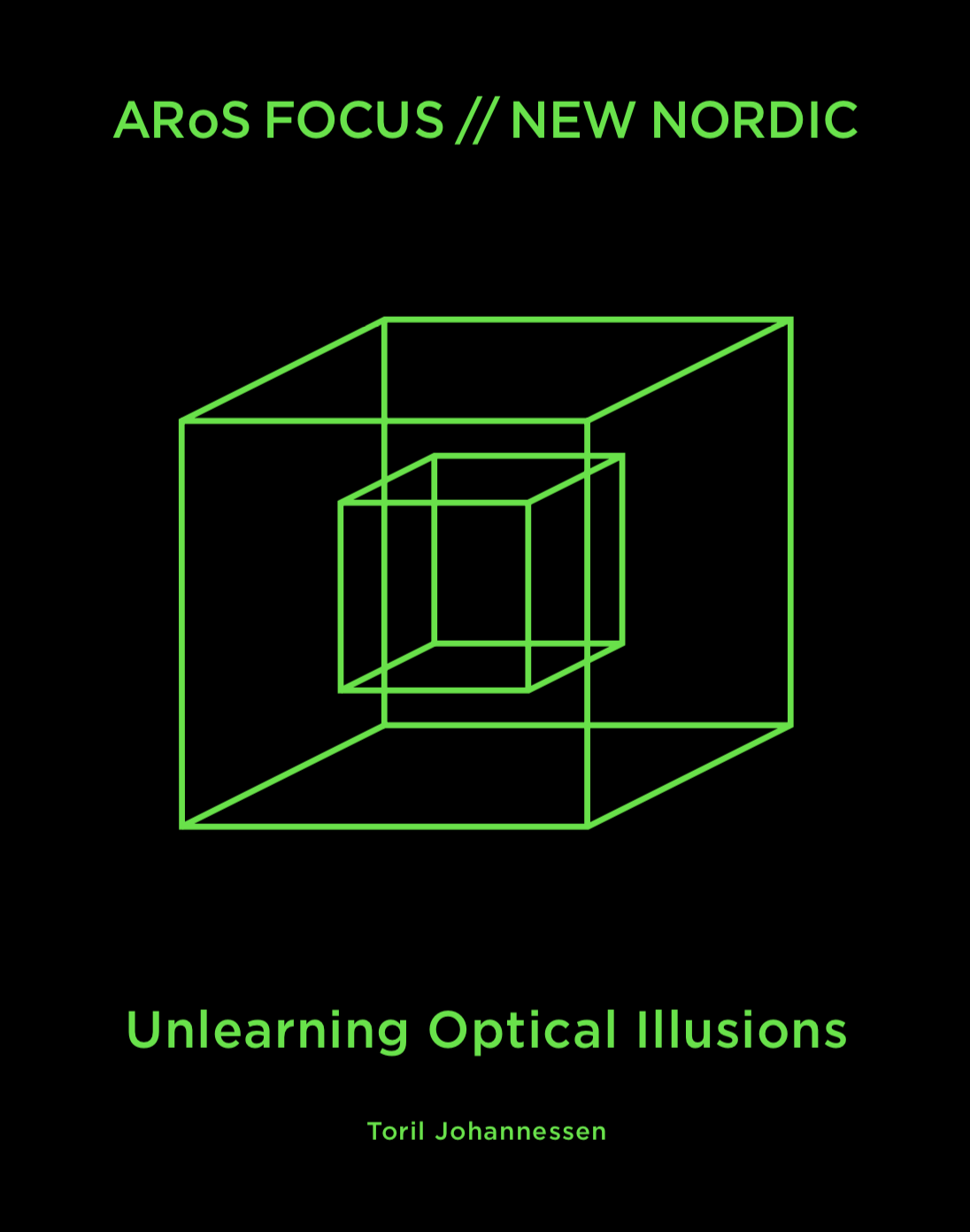 Jessica Hemmings is Professor of Crafts & Vice-Prefekt of Research at HDK – Academy of Design and Crafts in Gothenburg.
Textiles, Taxes & Translations was published in ARoS FOCUS // NEW NORDIC – Unlearning Optical Illusions (2017).
Also by Jessica Hemmings: Unlearning Optical Illusions in Norwegian Crafts